San Diego is best known for having absolutely amazing weather all year round; there are just so many outdoor activities that you can get into from hiking to sailing. If you do not know exactly what you want to do, your best choice might be going on a San Diego tour. This will allow you to see the whole city so that you know exactly what you are interested in. Here are 3 tours that we recommend anyone visiting San Diego tries out.
#3 San Diego Tour: Hop-on Hop-off Trolley
This is definitely one of our favorite tours by far because it gives you the freedom to jump on and off whenever you want to take a break and play tourist. This tour will take you around to some of San Diego's main tourist attractions such as the San Diego Zoo, USS Midway, the cruise ship terminal, Little Italy, and much more. If you ever find yourself in San Diego make sure to take one of the famous trolley rides.
#2 San Diego City Tour
This tour is extremely popular even amongst San Diegans themselves. The duration of this tour is 4 hours and you will be sitting in an airconditioned coach bus as you drive through San Diego's top neighborhoods, historical landmarks, and parks. Some of the things that you will see on this tour are Balboa Park, the Gaslamp Quarter, La Jolla, Petco Park, and many more. We strongly recommend this to anyone who wants to get the full experience of a San Diego tour.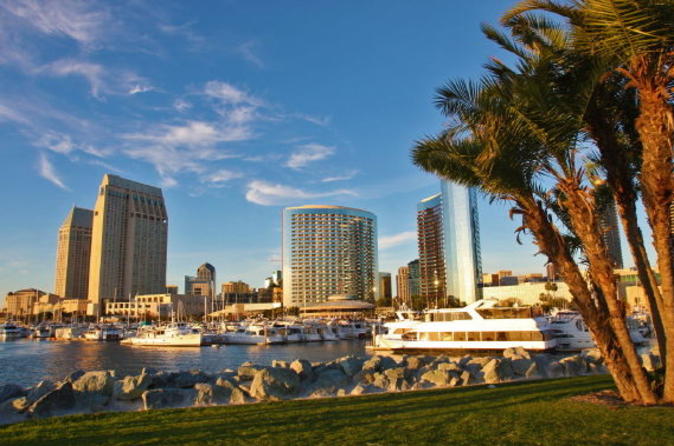 #1 San Diego Sailing Tours
On the water is our go-to answer whenever someone asks what the best way to experience San Diego is. We provide very intimate tours for our guests as we sail around the bay of San Diego viewing the historical landmarks and everything else in the bay. This will give you the best idea of what San Diego is really about. No matter who you are, local or tourist, we recommend that everyone come sailing in San Diego Bay at least once.